Drunk Driving Accidents Lawyer St. Louis MO
St. Louis Personal Injury Attorneys Who Sue Drunk Drivers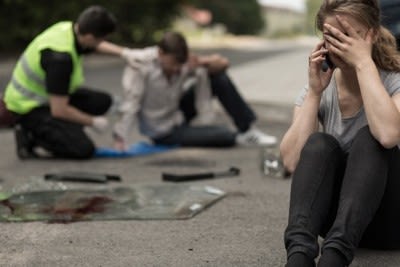 Each year drunk drivers either kill or seriously injure hundreds of thousands of people in automobile accidents. As St Louis car accident attorneys, we file lawsuits against drunk drivers in order to protect your rights. Automobile accidents do occur, but there is no greater menace in society than habitually drunk drivers. If you or a loved one is a victim of a drunk driver, call us! We provide help to victims of drunk drivers.
Drunk Driving Trends
In 2010, the rate of alcohol-impaired driving fatalities per 100,000 population was 3.3, representing a 64% decrease since 1982, when record-keeping began, and 48% since the inception of The Century Council in 1991. What this translates into is, for every 100,000 people in the US in 2010, slightly more than three people were killed in a drunk driving fatal crash, a rate that has been cut almost in half over the past two decades – down 48% from 6.3 in 1991.
Between 1991 and 2009, the rate of drunk driving fatalities per 100,000 population has decreased 44% nationally, and 58% among those under 21. These statistics and others are positive indicators of the gains being made to fight drunk driving, and while The Century Council cannot claim to be the sole influence in these reductions, it is likely we have played a significant role in reaching these historic low levels. According to the National Highway Traffic Safety Administration, 33,808 people died in traffic crashes in 2009 in the United States (latest figures available), including an estimated 10,839 people who were killed in drunk driving crashes involving a driver with an illegal BAC (.08 or greater).
In my experience as a St. Louis Personal Injury, I have represented several clients who were injured through the negligence of drunk drivers. As a father of two teenaged sons, one particular case hit close to home for me. I found myself sitting across the table from two of the nicest people I ever met. They were trying to be strong, but the pain of losing their son in an accident involving a drunk driver was evident on their faces as they attempted to hold back the tears.
The mother had raised him from a little boy and talked to me about his kindness and compassion and how he had volunteered to help handicapped children. His father was his best friend and sat in the stands at his baseball games from the time that his son was a little boy. His son was now in his senior year of high school, and they were ready to start the high school baseball playoffs. Their son was a talented athlete and was looking at some small colleges where he could play baseball and continue with his education.
Unfortunately, a drunk driver ended their son's life. They had given him the car keys, and this night started out just like any other. As their son left the house for an evening out with his friends, a drunk driver was getting into his car on the opposite side of town. The drunk driver had been charged with DWI's on several occasions and crossed over a double yellow line, striking this young man's vehicle. Paramedics arrived at the scene and attempted to administer treatment. The young man was airlifted to a local St. Louis hospital where he was pronounced dead on arrival.
As I sat across the conference table from the parents, I thought about how my job was to solve problems for people. In this case, there was nothing that I could do to solve this problem. No amount of compensation would ever ease the suffering, or make up for what they had lost.
Situations like these occur much too frequently. At the Swaney Law Firm, we aggressively pursue drunk drivers who injure our clients or kill their loved ones. The law in the state of Missouri provides that an individual is legally intoxicated when his blood-alcohol content in excess of .08. In this, the other driver had a blood-alcohol content which was three times the legal limit. The law recognizes that bad behavior such as drunk driving constitutes what is known as "aggravating circumstances." This allows a jury to punish the drunk driver by awarding damages in excess of their actual damages.
No one can bring back a loved one, or heal someone who is left crippled or handicapped because of a drunk driver. However, it is our pledge to do our best to help those who have suffered because of intoxicated drivers.
To consult with an attorney regarding a claim involving a drunk driving victim, contact the Swaney Law Firm at (314) 310-8373 or on the web at www.swaneylawfirm.com.