Uninsured Driver Accidents Attorney St. Louis MO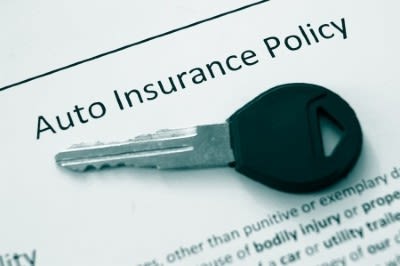 The State of Missouri requires that each driver must be covered by liability insurance. The minimum coverage is $25,000 per individual and $50,000 per accident. This means that, if there is a minimum policy, no one single individual can recover more than $25,000 from the defendant's insurance. On the other hand, if there are a number of people who are injured, then the collective group cannot obtain more than $50,000 in compensation from the defendant,s policy. This creates a difficult situation where there are multiple serious claims and a lack of good insurance to cover all of the claims. Often times, in these instances, compromises are made where each injured individual walks away with only a portion of the value of their claim.
Many drivers operate vehicles without liability insurance. When you are injured by a driver who does not have insurance, you should hire an experienced attorney to bring an uninsured motorist claim on your behalf. All policies in the state of Missouri are required to have uninsured motorist coverage.
Uninsured motorist claims can be made in a couple of different situations. First, there is a situation where someone who is injured by careless driver fails to carry any insurance. Under these circumstances, the victim's uninsured motorist policy steps into the place of the uninsured driver up to the limits of coverage. In Missouri, uninsured motorist coverage must be for a minimum of $25,000 per individual and $50,000 per accident. Proof of a driver's lack of insurance can be established by filing an accident report with the Missouri Department of revenue. It is presumed that, if a defendant doesn't come forward with insurance information, then the defendant must be uninsured.
A second situation involves what is known as a" phantom driver". In many situations, there will be a driver who leaves the scene of an accident. If the driver cannot be identified, then the victim may pursue a claim under his own uninsured motorist policy. These cases can be more difficult where there are no witnesses. Insurance, companies will often try to argue that an accident victim was simply involved in a "one-car accident." If you are involved in an accident with a driver who leaves the scene, then it is important to contact the police immediately so that a report can be done. Delays in reporting an accident to the police can make an uninsured motorist claim very difficult to pursue.
Another type of claim is known as an" underinsured motorist claim." This involves having an accident with a driver who has inadequate insurance coverage. For example, if someone is severely injured by a driver who only has a minimal $25,000 policy, then the driver may go through their underinsured motorist coverage in order to make up the difference. The amount of policy coverage may reflect either the amount added to the other driver's insurance, or it may reflect the total amount to be paid after subtracting the other driver's insurance.
For example, if someone has a $100,000 underinsured motorist policy and the other driver has $25,000, then the total may be aggravated to allow for benefits up to $125,000 in coverage. However, if the policy language provides for the subtraction of liability coverage from the policy limits, then there would only be $75,000 worth of under short underinsured motorist coverage available. underinsured motorist.
If you or someone you love has suffered as a result of an uninsured motorist accident in the St Louis area, contact the Swaney Law Firm.