3 Important Things to Know if You Are Injured on the Job
July 18, 2017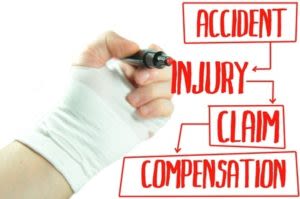 Regardless of where you work, whether it's in front of your computer or in a steel factory, you are at risk of suffering from an unexpected injury. Though some professions like construction have higher rates of injury, accidents are possible anywhere. If you do suffer from a serious injury while on the job, it is essential that you understand the workers' compensation program available to meet your financial needs.
What Qualifies As a Workplace Injury?
A workplace injury is recognized by the workers' compensation program as any injury or disease that occurs and develops due to the conditions and environment of your job. For example, a mechanic might tear his ACL while stretching to fix a car, or an electrician might fall from a ladder while completing an installation. The only injuries that are excluded from receiving workers' compensation insurance are those that occur while the employee was breaking company regulations, committing a crime, or under the influence of drugs or alcohol.
What Benefits Are You Entitled to Receive?
Workers' compensation is designed to handle your financial obligations that result from your injury. This includes hospital bills, medical expenses, and disability payments while you are unable to work. Most employees receive about two-thirds of their regular salary during their workers' compensation period. It is also possible to receive compensation for rehabilitation, retraining, and other situational benefits.
Can You Fight a Claim Denial?
Yes! If your employer or insurance company denies your workers' compensation claim, you can contact an attorney to defend your case and help you obtain all of the compensation you should have received. Attorney Jeff Swaney at Swaney Law Firm in St. Louis, Missouri specializes in workers' compensation and will even take your case with no upfront costs to begin working on your case. With his help, you can recover lost time benefits, salary compensation, and coverage for your medical expenses. Call (314) 310-8373 to get started now.