Are You a Victim of Occupational Disease?
April 20, 2017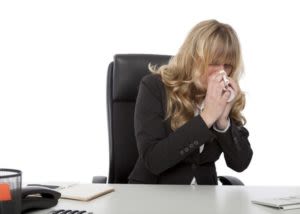 Far too many men and women devote themselves to their professions for decades, only to discover that their hard work resulted in an occupational disease. Defined as any illness or injury contracted as a result of an exposure to risk factors arising from work activity, occupational disease is a serious matter that entitles employees to financial support through workers' compensation insurance. If you are suffering from an occupational disease like carpal tunnel syndrome or mesothelioma, an attorney can help you fight for the compensation that you are owed.
Occupational Disease in Missouri
In the state of Missouri, occupational disease has been covered under workers' compensation law since 2005. This means that as long as an employee can prove that his work was the prevailing factor in causing his disability, he can receive financial compensation for lost wages and medical bills through workers' compensation insurance. If you find yourself in this situation, it is critical that you report your occupational disease to your employer within 30 days of diagnosis. Failure to do so can potentially ruin your ability to receive benefits. As long as your employer is made aware by that deadline, you have up to two years to file a formal claim in Missouri.
Common Occupational Diseases
Occupational disease can occur in two forms. The first, termed repetitive trauma, is an injury that develops gradually over time, usually due to the workplace requirement to perform constant repetitious motions. Carpal tunnel syndrome is a very common repetitive trauma injury, especially for professional secretaries or factory workers.
The second type of occupational disease involves exposure to elements like fumes and chemicals that cause illness to form in the body. Mesothelioma is one of the most widely known occupational diseases that is caused by exposure to asbestos. Lead poisoning, lung disease, and radiation illness are also occupational diseases that slowly impact the body and cause devastating health problems.
It is best to fight for compensation for your disease by working with a competent and experienced legal representation. Swaney Law Firm in St. Louis, Missouri offers the assistance the victims of occupational disease need to obtain the compensation they deserve. Attorney Swaney has been serving the St. Louis area for more than 30 years and will work with you to determine the nature and cause of your disease and fight for the benefits you need. Call him to get started at (314) 310-8373.