Are You Fully Protected Under Your Missouri Car Insurance?
Feb. 20, 2017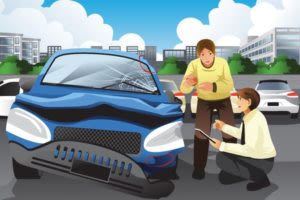 Most months, car insurance might simply feel like a bill you begrudgingly pay. However, if you ever end up in a car accident, you will be very thankful for the coverage that your car insurance provides. Life is full of surprises, and you never know when you will end up in a difficult financial situation that requires the aid of a car insurance payout to get you through. Each state has different car insurance laws, so it's important to evaluate whether your own Missouri insurance will keep you financially protected in the case of an accident.
Missouri Car Insurance Guidelines
Despite it being legally required that all Missouri drivers hold valid car insurance, it's estimated that up to 14 percent of all drivers in the state still lack insurance. When uninsured drivers become involved in accidents, unpaid damage claims can result in higher premium rates.
Some states like Florida legally require all residents to pay for a specific insurance that covers the costs of injuries in a car accident, regardless of fault. Other states like Missouri only require residents to obtain basic coverage. If you live in Missouri, you need to keep a policy that covers liability and uninsured motorists. The liability portion of the policy covers injuries and property damage that you cause to other drivers. The uninsured motorist portion, meanwhile, covers the injuries that you and your passengers sustain from an uninsured driver.
In addition to maintaining these specific components of insurance, you also need to pay for a minimum amount of financial coverage. These minimum amounts are commonly known as 25/50/10, which is short for $25,000 for bodily injury per person, $50,000 for bodily injury per accident, and $10,000 for property damage per accident. When it comes to uninsured motorist coverage, the minimums are $25,000 for bodily injury per person and $50,000 for bodily injury per accident. It is always possible to pay for extra coverage, but the above amounts are the minimums.
Aside from the requirements, Missouri car insurance offers many optional choices as well: collision coverage pays for damage to your car from hitting an inanimate object, comprehensive coverage pays for damage to your vehicle by forces other than a crash, and medical payments cover medical care up to specific limits for both you and your passengers.
It is critical that you carefully select your car insurance and, if you can afford it, raise your limits to ensure that your insurance company will provide higher levels of compensation after an accident. If you ever have problems with your car insurance company and think that you deserve more money from your claim than the insurance is willing to pay out, contact a Missouri car accident attorney like Attorney Swaney at Swaney Law Firm in St. Louis. Attorney Swaney has decades of experience challenging car insurance companies to get his clients the compensation they deserve. Give him a call today to learn more at (314) 310-8373.