Common Problems with Workers' Compensation Claims
Nov. 20, 2019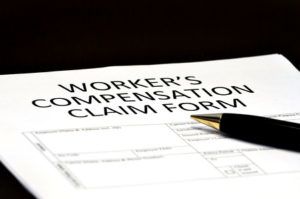 In a perfect world, workers' compensation claims would always go off without a hitch, but in reality, there are several things that can happen within the framework of a case that can dramatically affect its outcome. Here are some of the issues that people face with workers' compensation claims in Missouri.
Prevailing Factor
In 2005, Missouri enacted laws that reformed workers' compensation. Today, if you have an injury or occupational disease caused by an employer, you have to prove that the employment was the prevailing factor, or primary cause, of the injury or illness. If you have changed jobs frequently and/or are a decade or more into your career, arguments could be made that the injury was due to repeated stress that was not the current employer's liability.
Qualifying for Benefits
In order to qualify for workers' compensation benefits, your employer must have workers' compensation insurance. A company is not required to have workers' compensation insurance unless they have more than five employees. Even if your company has workers' compensation insurance, you still may not qualify for benefits. There are different rules for construction employers, railroad, postal, and maritime workers, farming, real estate, and other professions. It is always best to talk to an experienced workers' compensation attorney if you have questions about whether or not your injury is covered.
Maintaining Employment
Because Missouri is an at-will employment state, you may be worried about your continued employment. Companies are required to allow you to work your shift if they are able to accommodate your restrictions and limitations per the doctor. However, that doesn't mean that you can absolutely keep your job on your own. You may need an attorney to assist you.
If you have been injured on the job, it is a good idea to have a lawyer represent you. We can ensure that you get the compensation that you deserve. Contact us today for more information or to schedule your consultation.