Could You Be Paid Workers' Compensation?
Nov. 10, 2016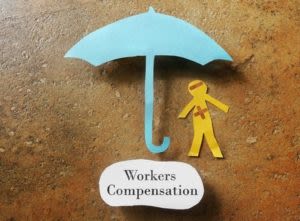 If you break your arm while you're jogging outside due simply to your own lack of coordination, there isn't really anyone to blame but yourself. However, if you become injured while at work or performing employee duties, it could be the responsibility of your employer to pay for the expenses related to your injury or illness. This is called workers' compensation, and it's important to understand now since you never know when you might need it.
The Definition of Workers' Compensation
Workers' compensation is a form of insurance that helps replace an employee's lost income and medical expenses as a result of workplace injury and illness. Every employer must carry workers' compensation insurance that covers an employee's workers' compensation coverage, and in return the employee waives his right to take any legal action against his employer in response to his injury. This makes workers' compensation a "no fault" system.
How Does It Work?
Workers' compensation will cover a work-related injury, but nothing that is self-inflicted. If you are exposed to dust, toxins, repetitive motion, or hearing loss as a direct result of your job description, then workers' compensation must cover you. It's also possible to receive coverage if your workplace aggravated or accelerated a pre-existing condition, or if you sustained mental or physical strain from work-related stress. However, if you are intoxicated, in violation of company policy, committing a crime, starting a fight, or not on the job at the time of the injury, your injury or illness is not eligible for workers' compensation.
Use of Compensation
First and foremost, your workers' compensation money will be applied toward your medical costs. Whether you are injured or ill, workers' compensation benefits provide you with the financial support you need to seek the best medical care in your area. It's critical to treat all of your injuries efficiently so they don't come back to cause you more pain later in life. The compensation then also covers your lost wages during the time you cannot work.