Do I Need Money Up Front for a Workers' Compensation Case in Missouri?
Jan. 10, 2020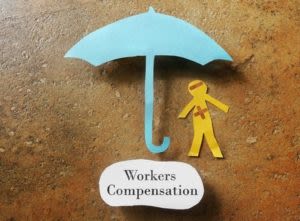 When you are injured on the job, it can affect your finances in a number of ways. If your workers' compensation claim was denied by the insurance company, you may have lost wages to account for in your budget. If your employer is making it difficult for you to get the treatment you need, you may have to pay for medical expenses out of pocket to see your own doctor. There can be other costs associated with a work injury as well.
With all of the potential costs of a long, drawn out workers' compensation claims process, it is natural that you would worry about the cost of an attorney. Yet sometimes when your employer or their insurance company do not look out for your interests and follow the letter of the law, you must get legal representation or face the consequences of being out money and possibly even a career.
Luckily, you don't need any money up front when we take on your workers' compensation case. We offer free consultations so that we can assess your unique situation and determine if you do, in fact, require legal representation and what you should do to go forward. The consultation is comprehensive and will include information about the attorney's fees for winning your case.
If your case is not won, you won't pay anything. This is called working on contingency. An attorney works on contingency because they want you to be comfortable and safe in the fact that you will not pay unless you win. It is a failsafe for you. Of course, because of this, when you have your consultation, the attorney may not take on your situation if you don't have a strong case.
If your case is won, the attorney's fee will come out of your settlement or judgement. Although the fee is typically a percentage of the compensation you receive, it can seem quite high. However, the award that you are given with the aid of the attorney is generally large enough to cover the added expense of the attorney.
If you have been injured on the job, don't let your worries about money stop you from contacting us to learn more about your rights and responsibilities in these situations. Contact us today for more information or to schedule your free consultation.