Everything You Need to Know about Johnson & Johnson's Talc Lawsuit
Aug. 20, 2017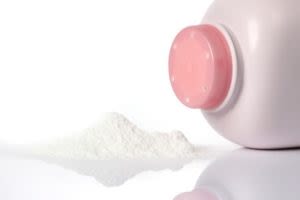 Toward the end of August, the well-known company Johnson & Johnson was ordered by the Los Angeles Superior Court to pay $417 million to a woman who asserted that she developed ovarian cancer as a result of using the company's talcum-based baby powder products. This has been an ongoing issue for Johnson & Johnson. Even after this $417 million resolution, J&J faces 4,800 similar claims around the country, with more than $300 million in verdicts by juries in Missouri alone. If you've ever been a Johnson & Johnson baby powder consumer, here is what you should know.
A Bit About Talcum Powder
Talcum powder is often known as baby powder. It's made from talc, a mineral composed of magnesium, oxygen, and silicon. Use of talcum powder stems from its ability to absorb moisture and cut down on friction, which makes it perfect for keeping skin dry and preventing rashes. Women commonly use talcum powder to dust their genital region, and it's common to sprinkle on babies during diaper changes. It is now believed that talc-based powders used over long periods of time by women in the genital region are associated with ovarian cancer.
Johnson & Johnson's Time in Court
Johnson & Johnson vows to appeal verdicts against the company. "We will appeal today's verdict because we are guided by the science, which supports the safety of Johnson's Baby Powder," J&J said in a statement. However, lawyers for victims in these cases claim that J&J encouraged women to use its products despite knowledge of studies that link genital talc use to ovarian cancer.
With so many cases pending, Johnson & Johnson has a very long road in its journey to fight consumer claims linking its products to cancer. If you have ever used J&J's baby powder for such purposes, it would be worth your time to speak to an attorney and see what legal avenues are available to you.