Everything You Should Know about Social Security for Your Child with Disabilities
April 19, 2018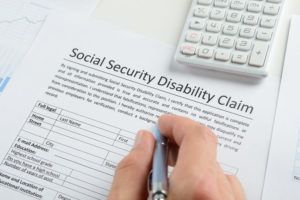 Social Security is most commonly associated with adults who paid into the system their entire lives and begin to collect payments after they retire or become disabled, but Social Security has other important uses as well. Social Security offers Supplemental Security Income (SSI) payments for children with disabilities, and these payments have the ability to support a family struggling to afford the care their child desperately needs. If your child has significant disabilities, it is essential that you understand the options afforded to you by SSI.
SSI For Children with Disabilities
According to the federal government, "Your child, if younger than age 18, can qualify if he or she has a physical or mental condition, or combination of conditions, that meets Social Security's definition of disability for children, and if his or her income and resources fall within the eligibility limits. The amount of SSI payment is different from state to state because some states add to the SSI payment."
Income and resources can be tricky to measure, but in general a child's income and resources are determined by considering the income and resources of all family members living in the child's household. This means that a family with a sufficient income will have trouble qualifying for SSI. If the disabled child is in a medical facility and health insurance covers the costs of care, SSI payment from the government is limited to less than $100.
Other Rules Dictating SSI for a Disabled Child
Beyond the financial requirements measured to quality for SSI, your child must meet a few other requirements. First, he child cannot be working or earning more than $1,170 a month. Second, your child must demonstrate a health condition that results in "marked and severe functional limitations" that have lasted or are expected to last for at least 12 months. You will need to provide proof of these elements with your application in order to be approved.
You Don't Have to Fight For SSI Alone
Paying for the care necessary to protect your disabled child can be incredibly difficult, but trying to apply for SSI can feel just as challenging. The government doesn't always make it easy to successfully complete the application process, which is why turning to a qualified attorney for help can dramatically improve your chances of approval.
Whether you're applying for the first time or appealing a denial, an experienced St. Louis lawyer like Attorney Jeff Swaney will help you fight for the benefits your child deserves. Call (314) 310-8373 to begin your consultation with Attorney Swaney today.