House Bill 333 in Missouri's Legislature Stirs Controversy
March 25, 2020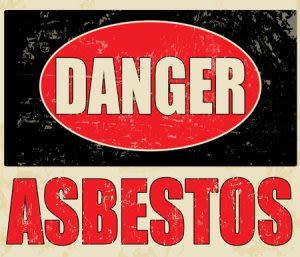 Protect Missouri Workers is a nonprofit employee advocacy group that is pushing to protect Missouri workers and their families, specifically those who worked in the chemical, mining, and asbestos industries and were exposed to the poisonous toxin asbestos in the workplace. Despite knowing that asbestos was dangerous to the body, many Missouri companies still put their employees in harm's way. Now, decades later, those employees have developed deadly cancers and diseases.
If this wasn't bad enough, the Missouri General Assembly is now pushing for legislation that will delay and even restrict the abilities of these sick workers from receiving the compensation they deserve for their workplace asbestos injuries. The bill is known as House Bill 333 in the House of Representatives and Senate Bill 347 in the Senate. Representative Bruce DeGroot and Senator Will Kraus are the sponsoring congressmen.
The Dangers of Asbestos
Far too many Missouri residents have died from preventable occupational diseases like mesothelioma, lung cancer, and leukemia due to asbestos exposure. Since these diseases take years to appear, workers who interacted with asbestos before it was banned, or even afterward, did not know they were slowly dying. Almalee Slivinsky of St. Charles, for example, helped make light bulbs for over 25 years, which caused her to be exposed to asbestos insulation. Shortly after retirement, Almalee discovered she had mesothelioma and lost her life to the disease in 2010. There are countless tragic stories like Almalee's that have left employees to suffer and family members to mourn their loss.
House Bill 333/Senate Bill 347
According to Protect Missouri Workers, the current bills, also called the FACT Act, are working to make it harder for asbestos victims to receive compensation by requiring asbestos trusts to publicly disclose information about the settlement terms between trusts and claimants. Current law treats that information as strictly private, but current legislators feel it should be overturned for the sake of transparency. Their goal is to prevent asbestos victims from collecting their compensation more than once, but many asbestos victim advocates fear it will simply make it even harder for victims to get any portion of the compensation they deserve.
If you have personally suffered from asbestos poisoning in Missouri or have lost a loved one to any related disease, reach out to Attorney Jeff Swaney of Swaney Law Firm for legal support. Since 1984, Attorney Swaney has specialized in workers' compensation, personal injury, and wrongful death lawsuits in order to obtain the maximum compensation for victims and their families. Call today at (314) 310-8373 to learn more.