How Much Protection Does Your Car Insurance Really Provide?
Oct. 15, 2018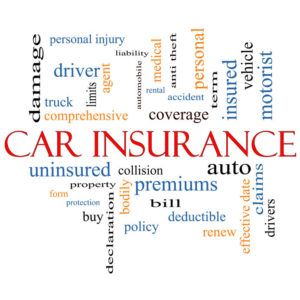 You probably grimace every time you make a car insurance payment, but remember that your insurance is designed to save you from devastating financial consequences if you are ever in an accident. Do you know exactly how much protect your insurance policy provides? Make sure you brush up on the specific coverages offered by your policy so you're not left in a difficult position after an unexpected car accident.
Missouri Car Insurance Guidelines
The state of Missouri legally requires all drivers to carry valid car insurance, but more than 10 percent of drivers neglect this law and drive uninsured. That irresponsibility doesn't just pose a risk to their own wallets. If an uninsured driver hits you, you have no way to receive a settlement for your damages.
As a resident of Missouri, you are required to keep a policy that covers liability and uninsured motorists. The liability portion of the policy covers injuries and property damage that you cause to other drivers. The uninsured motorist portion, meanwhile, covers the injuries that you and your passengers sustain from an uninsured driver.
Minimum Coverages and Additional Options
Your car insurance company will require you to pay for a minimum amount of financial coverage, but it's always possible to pay for more than the minimum. The lowest amounts of financial coverage allowed by law are commonly known as 25/50/10, which is short for $25,000 for bodily injury per person, $50,000 for bodily injury per accident, and $10,000 for property damage per accident. When it comes to uninsured motorist coverage, the minimums are $25,000 for bodily injury per person and $50,000 for bodily injury per accident.
Aside from the requirements, Missouri car insurance offers many optional choices as well:
collision coverage pays for damage to your car from hitting an inanimate object

comprehensive coverage pays for damage to your vehicle by forces other than a crash

medical payments cover medical care up to specific limits
What If You Have A Problem With Your Car Insurance Company?
Many drivers choose to pay for additional car insurance coverage to ensure they have access to higher payouts after an accident. Make sure you evaluate your own policies and decide if an increase in coverage will benefit your finances.
If you ever have problems with your car insurance company and think that you deserve more money from your claim than the insurance is willing to pay out, contact a Missouri car accident attorney like Attorney Swaney at Swaney Law Firm in St. Louis. Attorney Swaney has decades of experience challenging car insurance companies to get his clients the compensation they deserve. Give him a call today to learn more at (314) 310-8373.