How Social Media Can Ruin Your Chances of Compensation
May 20, 2019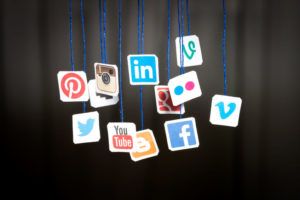 Social media is extremely popular in today's society. It seems that nearly everyone has at least one social media account, with many people having multiple accounts across multiple platforms. While there are privacy settings in every social media platform that allow you to hide some of your posts from the public, there are still many ways that your social media posts can affect your personal injury case.
How It Happens
You may think that because you have your privacy settings on social media set to allow only select people to see your posts that you are safe to post away during your personal injury case. Unfortunately, that isn't a safeguard. There are a lot of ways that insurance companies, employers, or other individuals involved in your case could see your posts. You could share something publicly, someone could repost your post, someone could comment on your post, making it appear on a more public page. You really have no way of knowing who can see your social media posts.
All it takes is one post showing that you are enjoying life when you are supposed to be injured for your right to compensation to be compromised. For example, if you are injured on the job and you are told to take time off work because of your injuries then post on social media about a camping trip you took that weekend, your employer could say that you are faking your injuries. Similar situations can happen with any personal injury case.
What You Can Do
It is a good idea to avoid posting on social media during your personal injury case. Sharing memes and funny stories is one thing, but keep any information about your lifestyle, your injuries, and your case off of social media. The less information you put out on the internet about your case, the less likely it can be used against you when you go to court.
If you are involved in a personal injury case and are worried about maintaining your right to fair compensation, contact us today to learn how we can help. We offer free consultations and can help you get on track to win your compensation. Contact us today.