How to Find the Right Personal Injury Attorney
Sept. 11, 2017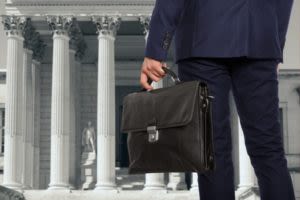 Just like you wouldn't trust just any stylist to cut your hair or any mechanic to fix your transmission, you also don't want to place the fate of your personal injury legal battle into the hands of just any attorney. It is essential that you select a personal injury attorney whose skills, experience, and mindset all match your specific needs. Here's how to get started.
Determine If the Attorney Specializes In Your Type of Case
Every personal injury lawsuit is different, so it is important to make sure that the attorney you select does specialize in pursuing compensation for the type of personal injury you experienced. Truck accident cases, for example, demand a different set of knowledge than defamation cases. Every personal injury lawyer specializes in certain niches of tort law in order to only handle cases that they can tackle inside and out. With that said, do your homework and double check that your attorney is an expert in the category of your case.
Examine the Attorney's Track Record
Your attorney will most likely have a few losses on his record; that's just the way of life. However, you want to make sure that the attorney you choose has a general background of success. Since most personal injury lawsuits are settled out of court, not all personal injury lawyers have extensive trial experience. If your case does need to head to trial, you need and deserve an attorney who is confident in the courtroom. Consult your lawyer's records and pay close attention to his settlement outcomes and court history. This will help you get the full picture of the attorney who you will pay to defend you.
At Swaney Law Firm in St. Louis, Missouri, Attorney Swaney has been representing victims of personal injury incidents since 1984. With his decades of experience in personal injury cases like truck accidents, auto accidents, drunk driving crashes, uninsured motorist claims, and wrongful deaths, Attorney Swaney has the unique credentials to help you in your own case. Call (314) 310-8373 to schedule your first consultation today and confirm that Attorney Swaney is the one you want by your side.