Missouri is Preparing for Lower Workers' Comp Insurance Rates
Jan. 12, 2017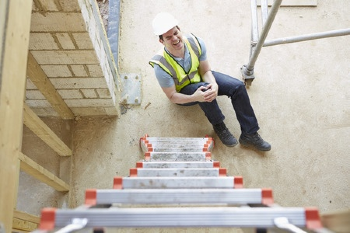 Governor Nixon of Missouri has reason to celebrate, and so do businesses across the Show Me State. Thanks to many years of investments into workplace safety and workforce training, workers' compensation insurance costs have continued to slide down. While rates have decreased nearly 10 percent in the last three years, the Missouri Department of Insurance is recommending another nearly five percent decrease in workers' compensation costs for 2017.
Governor Nixon explained this success. "We have invested in workplace safety and workforce training over the past eight years, and the result has been a decrease in business costs for job creators. By supporting workers on the job and keeping these costs down, we've made Missouri a great place to start, locate or expand a business."
Missouri also benefits from incredible competition that keeps rate down. More than almost any other state, Missouri hosts 337 active workers' compensation insurers, 224 of which decreased their rates last year. The more than companies decrease their rates, the more than Missouri businesses save on insurance costs. Missouri Insurance Director, John Huff, stated that "The workers' compensation market has become one of the strongest and most competitive insurance markets in Missouri. Because the number of claims has continued to decrease over the last eight years, Missouri is an attractive market for insurers and employers."
The relative stability of Missouri's workers' compensation insurance market is a stark comparison to the market in other states, where rates continue to rise as more workers file claims. As Governor Nixon explained, many years of commitment to supporting workforce training and workplace safety helped to cultivate lower insurance rates, but it didn't happen overnight. It took five years of initiatives before the rate drop began. Other states can use this as a lesson that their problems can only be fixed with dedicated efforts designated toward long-term goals.