OSHA Resumes Enforcement in Areas Impacted by Hurricane Harvey
Oct. 15, 2017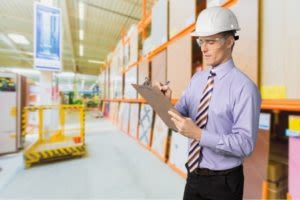 When Hurricane Harvey hit the Texas Gulf Coast as a Category 4 hurricane in late August, it brought total chaos and destruction with it. As a result, the U.S. Occupational Safety and Health Administration (OSHA) was forced to cease most programmed enforcement actions until mid-October. As of October 12, OSHA has officially resumed normal enforcement throughout Texas and Louisiana.
Kelly Knighton, Dallas-based OSHA Region 6 Administrator, explained that, "We are now able to resume regular enforcement operations in most of the impacted areas. For those areas most heavily impacted by Hurricane Harvey, we will continue to provide employers and workers with compliance assistance and outreach. We will be monitoring these areas closely and as they transition from cleanup and recovery to normal operations so will OSHA's enforcement."
What Is the Purpose of OSHA?
The Occupational Safety and Health Act of 1970 created the Occupational Safety and Health Administration, according to the OSHA website, "to assure safe and healthful working conditions for working men and women by setting and enforcing standards and by providing training, outreach, education and assistance." The overall goal of OSHA oversight is to prevent workers from being killed or seriously harmed at work. By setting and enforcing protective workplace standards, the OSHA plays a vital role in workplace safety and health.
The Connection Between OSHA and Workers' Compensation
Based on OSHA requirements, employers are required to find and correct safety hazards in the workplace, inform employees about chemical hazards, notify OSHA quickly of all workplace accidents, and refrain from retaliating against workers who use their rights under the law. Since workers' compensation is awarded to employees who are injured at work, OSHA is closely connected to any workers' compensation situation. Employees have the right to file complaints directly to OSHA if they are working under unsafe or dangerous conditions. OSHA steps in to help, but if an injury or accident occurs anyway, the OSHA complaint adds credence to any future workers' compensation case.
If you find yourself entangled in a Missouri court case regarding worker's compensation, turn to a legal expert like Attorney Swaney. Swaney Law Firm has been serving the St. Louis area for more than 34 years, and Attorney Swaney offers superior workers' compensation services for employees who are determined to receive all of the benefits they deserve. Call (314) 310-8373 today to get started!