San Barnardino Victims Denied Workers' Compensation Claims
Nov. 20, 2016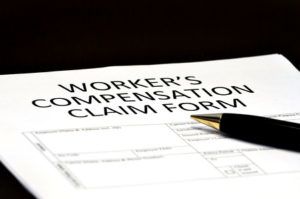 It's hard to believe that the survivors of a major terrorist attack would have trouble receiving benefits and compensation for their injuries, but that's exactly what is happening right now in San Bernardino, California. One year after the tragic December 2, 2015 terrorist mass shooting that left 14 people dead at the Inland Regional Center in San Bernardino, many victims and survivors of the attack are locked in a fight for their compensation.
Take Valerie Kallis-Weber, for example, who was shot by the terrorists and has suffered from seemingly countless infections and operations in the past year. Even after all of her medical attention, Kallis-Weber still has a paralyzed left hand, painful bone and bullet fragments in her pelvis, tissue damage, and significant psychological trauma. Her recovery process is long from over, and she relies upon an in-home aid to function. As she explained to reporters, "I can't type, I can't put on a bra, I can't cut a steak, I can't drive, I can't do laundry, I can't wrap a present, I can't put my shoes and socks on, I can't do much walking or standing or sitting. I need help with everything."
Despite all of this, Kallis-Weber has lost the ability to have a home health aid, can no longer access antidepressant medication, and continues to have her therapy taken away from her, all because the shooting occurred in a workplace attack that her regular insurance cannot cover. Instead, she is dependent upon her workers' compensation insurance.
In Kallis-Weber's words: "I was shot by terrorists, and it feels like the people I worked with are victimizing me all over again." The problem is founded on the fact that California's workers' compensation law and guidelines for application are not built to accommodate injuries that occur in a "war zone." While treatment cannot be denied simply because a condition isn't explicitly listed in the law, the decisions become more hazy and less efficient. Making matters worse, California's laws recently changed to help save employers money, and a consequence of that change is less benefit availability to injured employees.
As a workers' compensation lawyer from the area stated, "The guidelines in the law are one-size-fits-all, which doesn't work for unusual cases."