St. Louis Bankruptcy Lawyer Discusses Types Of Debt Collector Conduct Which May Violate The FDCPA
March 26, 2020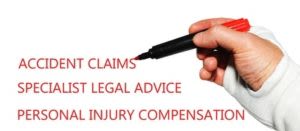 Injuries happen all of the time, but certain injuries occur in circumstances that make them possible to pursue legally. If you have sustained a significant injury and are now wondering how to proceed, these questions and answers will help guide you to a solution.
What Qualifies As a Personal Injury?
A personal injury can be defined as an injury inflicted on a person's body, rather than to property or reputation. If you trip down the steps in your own home and break your ankle, the only person to blame might be your 4-year-old son for leaving his Tonka trucks in the way. On the other hand, many personal injuries occur due to another party's neglect or malice, and those are the cases that can end up in court.
Why Would I Need to File a Personal Injury Lawsuit?
When an unexpected injury caused by someone else's carelessness turns your world upside down, it also creates a financial hardship. Whether you are involved in an automobile accident, a slip and fall case, or a dog bite situation, the fact that your injuries were sustained due to someone else's actions is meaningful. Your medical bills, lost wages, and pain and suffering all have the potential to be covered by the insurance of the person or party at fault.
What Are Common Personal Injuries?
Many personal injuries occur in car accidents and slip and fall incidents. Neck, back, knee, shoulder, spinal cord, and head injuries are the most common, which includes outcomes like paralysis, traumatic brain injury, whiplash, and broken bones.
What Should I Do After My Injury?
First and foremost, take photographic evidence of your injury and the situation surrounding it. If you slip and fall, take pictures of the dangerous conditions. If you're hit by another car, document the damage and impact. Be sure to obtain the defendant's information at the scene as well. Seek treatment for your injuries immediately, as any delays in treatment will cause insurance companies to question your motives. Next, notify your insurance carrier and contact an experienced attorney to handle the rest.