Steps to Take After Getting a Dog Bite
Jan. 15, 2019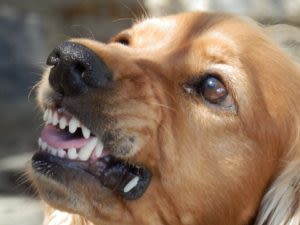 Getting bit by a dog is a rare occurrence, but it does happen. Sometimes, it can be a stray dog or the dog of your neighbor. There are some steps you should take after getting bitten by a dog to not only protect your health, but also your best interests.
Seek Medical Attention
Whether you were bitten by your own dog or someone else's dog, your health and safety come before legal action. You will want to immediately treat the wound to reduce any risk of infection. This means seeking medical attention the same day of the bite. Start by gently pressing on the wound with a sanitized cloth or rag. Stopping any bleeding is the first priority, and cleaning it is next. After using either antibiotic cream or some hydrogen peroxide, you'll want to wrap it. This will keep it clean while you either head to the emergency room or your doctor.
Legal Action
After properly treating your wound, you will want to decide if pursuing legal action is something you want to do. This choice can obviously be determined by a lot of factors, such as who the dog belongs to and the circumstance that led to the bite. If you decide to pursue legal action, there are a few important things to know. Personal injury and dog bite laws are there to help compensate the victims and to collect damages. Damages are in place to help compensate you for:
Medical bills related to the attack

Cost to replace any personal property that was damaged because of the attack

Lost wages from not being able to work

Any other costs resulting from the injuries
Court vs. Settlement
If you decide to pursue legal actions for the dog bite, you will have two possible routes to take. You can accept a settlement, which will allow you, the owner, attorneys, and insurance companies to privately negotiate a deal. Going with a settlement has benefits such as receiving your money quicker, resolving the case faster, and keeping agreements confidential. In court, there is no guarantee you will win your case, and preparing for a trial is a very lengthy process where a judge or jury determines who wins.
A dog bite injury is a very stressful experience and can sometimes leave you with trauma. If you find yourself in this unfortunate situation and are not sure of the legal route to take, call our office and we can assist you with your legal matters!