Steps to Take to Protect Your Worker's Compensation Claim
Feb. 10, 2019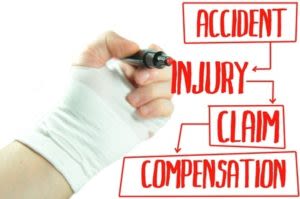 If you are hurt on the job, you are entitled to certain protections. Your medical treatment should all be covered by the company's worker's compensation benefits, and your job should not be taken from you. In order to protect yourself and your job, there are some steps you need to take in the case of any workplace injury.
Prompt Reporting and Treatment
When you are hurt on the job, you need to report the injury immediately to your supervisor on duty. Even if you are not sure that the injury is severe, you should seek out a manager to make the report and get medical treatment immediately. Sometimes, minor injuries can become severe impairments if left untreated.
Your supervisor should be able to provide you with a list of approved doctors in their network. Make sure that you go to one of these appointed clinics to get treatment for your injury. Seeking medical treatment outside of the network could affect your claim. You should leave work immediately to seek treatment, and your employer cannot penalize you for doing so.
Keeping Your Employer Informed and Following Restrictions
It is important that you keep your employer informed of any restrictions you may be given from the doctor treating your injuries. You must notify your employer if those restrictions change or are lifted. Following the restrictions to the letter is also important. Make sure that you are following the restrictions, such as weight limits, even when you are not at work.
Make Sure a Claim is Filed
Follow up with your employer to make sure that they filed a worker's compensation claim with their insurance company. It is their responsibility to do so, and they should be able to provide proof that this has been done. Failure to report the incident to the insurance company could affect your treatment and ability to get compensation for lost work hours.
If your employer does not file a claim and refuses to do so, or if you feel that the treatment you have received is not adequate, contact us today for a consultation. You are entitled to compensation for your medical treatment and lost work hours. If your employer does not cooperate with you, our experts can help you get the compensation you deserve.