The 3 Biggest Mistakes That Can Jeopardize Your Worker's Compensation Claim
Feb. 20, 2019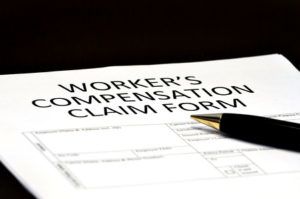 When you are hurt on the job, your actions can either help or hurt your worker's compensation claim. Your employer is required by law to make sure that your injuries are treated and your job protected, but you have responsibilities of your own that are important in these situations. To make sure you don't jeopardize your worker's compensation claim, avoid these three common mistakes.
Failing to Accurately and Promptly Report Your Injuries
It is important that you report your injury and seek treatment immediately, and that you accurately report your pain and injuries. Failure to notify your supervisor immediately could put your claim at risk, as it could be argued that the injury occurred elsewhere. Likewise, if you don't report your injury and pain accurately, it could affect the restrictions you are given and your claim in general.
Not Following Doctor's Orders
One of the biggest mistakes that people make in worker's compensation claims is not following doctor's orders. If your doctor has given you restrictions such as weight limits or specific types of movement, it is important that you follow these restrictions both on and off the job. If you do not follow the restrictions away from work and it is discovered, it will hurt your claim to benefits and treatment.
Posting on Social Media
If your doctor has required that you not work, or given you restrictions, it is important that you do not do anything that is prohibited by your treatment. If you are unable to work but post something on social media about playing pool at the local bar, it could hurt your claim. Your employer could argue that your injuries are not as severe as you claim. It is a good idea to post as little as possible on social media, both about your injuries and your life events and activities while your case is ongoing.
If your employer is trying to deny your worker's compensation claim, we can help. Our experienced attorneys can help you get the compensation and treatment that you deserve. Contact us today for a consultation.