The Importance of Legal Representation After a Work Injury
Nov. 9, 2017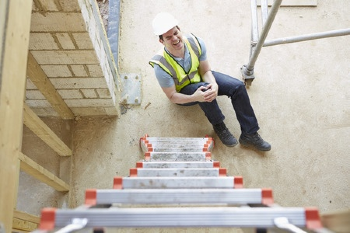 You report to work every day to earn your salary and support your lifestyle. It's an important part of your life, even if it does add stress to your day. But what happens when you become injured at work? Thanks to workers' compensation policies, you are able to pursue financial compensation for your injury so that it doesn't totally derail your life. In return, you agree not to sue your employer for the situation. It is essential that you obtain legal representation after your work injury occurs. Without an attorney, you may unknowingly breech Missouri workers' compensation law or be taken advantage of by your employer's insurance company.
Report Within 30 Days
Missouri law dictates that you must report your injury immediately to your employer. If you fail to do so, your ability to receive workers' compensation benefits will be in jeopardy. An experienced attorney can guide you through the process of reporting your injury in the best way possible. This includes notifying your employer in writing to maintain proof of your report, stating the specific nature of your injury, keeping a copy of the letter and date mailed, and more. Since your employer has a duty to promptly provide you with medical treatment, your attorney will know how to respond if your employer doesn't respond quickly or stalls on providing treatment.
Protect Your Rights
Employers are required by law to act in certain ways after a workers' compensation claim has been filed. Your employer is required to report your injury to the Workers' Compensation Division, and an employer who fails to do so is subject to criminal and civil penalties. Likewise, it is illegal for an employer to fire or discriminate against an employee who exercises his rights under the workers' compensation laws. If your employer attempts either of these actions, your attorney will know how to proceed in a way that is most beneficial to you.
Only Trust an Experienced Attorney
Many lawyers offer workers' compensation services in Missouri, but only a select few have the extensive experience necessary to navigate the complex world of workers' compensation law and deliver the results you want. Swaney Law Firm serves St. Louis, Missouri with comprehensive workers' compensation defense that you can trust. Whether you have endured a meniscus tear from a twisting accident or you injured yourself lifting something too heavy, Attorney Swaney can stand up for your best interests to help you collect compensation for your injury. Call (314) 310-8373 now for a free consultation.