The Importance of Reporting Every Accident to Your Employer
April 5, 2019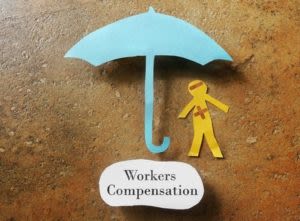 An accidental workplace injury occurs roughly every seven seconds in the United States. That's more than twelve thousand every day, and nearly five million every year. Some reports estimate that as many as ⅔ of these accidents go unreported. This post explains why it's important to report every accident you have at work, even if it seems trivial and harmless.
Types of Workplace Accidents
The three most common causes of workplace accidents are overexertion, contact with objects or equipment, and trips, slips, and falls. Some other, less frequent, causes are:
Contact with toxic chemicals

Defective equipment

Electrocution
There are various other causes as well. If you or a family member has been injured or made ill at work in any way, then it's important to report it right away, Failure to do so can result in worsening of symptoms, severe illness, or even death.
Workers' Compensation Insurance
Workers' compensation covers medical costs, rehabilitation expenses, and the value of lost wages that injured employees incur after being in a workplace accident. It also pays death benefits to beneficiaries of those who are killed at work. All legitimate employers pay into the system for workers' compensation insurance in order to protect their employees and encourage more workplace safety.
Workers' compensation is thought of as a "social" type of insurance, because it relies on both the policyholder (employer) and the insured (employee) to make it optimally beneficial. The employee is covered in case of injury, illness, disability, or death. The business owner is protected against civil lawsuits.
A business that does not pay into workers' comp insurance can face heavy fines and severe penalties for noncompliance. The entity may also lose its licensure to operate.
Workplace Accidents in St. Louis, Missouri
Every year, thousands of strains, sprains, tears, punctures, lacerations, cuts, and other workplace injuries occur in large cities like Saint Louis, Missouri.
If you get ill or injured at work, you should report it to your management right away. If the employer is not responsive to your report, then you may need some professional help to make sure you're being treated properly according to labor laws.
Many employees fail to report workplace accidents or illnesses because they fear they might lose their jobs, not get promoted, or be looked down on by fellow employees. However, if you're injured and don't report it within a specific timeframe, you may lose your right to report it in the future and be compensated. So, time is of the essence.
Any respectable business is going to have adequate workers' compensation insurance in place to cover its employees. So, there is no reason to ever feel like you are hurting the company. That's not how it works.
Hiring a lawyer who specializes in workers' compensation insurance claims shows an unresponsive employer that you're serious about being compensated for your pain and suffering. If you feel your workplace injury is not being dealt with appropriately, then contact the workplace injury attorneys at Swaney Law Firm – Saint Louis, Missouri. We will fight aggressively to make sure you get the fair medical treatment and financial compensation to which you're legally entitled.
Serving the Communities of Eureka, Pacific, Valley Park, Clayton, St. Louis, Richmond Heights, Webster Groves, Afton, University City, Des Peres, Maplewood, Brentwood, Crestwood, Glendale, Town and Country, Chesterfield, Florissant, Hazelwood, Bridgeton, Earth City, Maryland Heights, Breckenridge Hills, Normandy, Olivette, Berkeley, Ferguson, Jennings, Bellefontaine Neighbors, Spanish Lake, Creve Coeur, St. Charles, St. Peters, St. Ann, Overland, Ladue, and Clayton.