The Relationship between Social Security Disability Insurance and Workers' Comp Benefits
April 10, 2017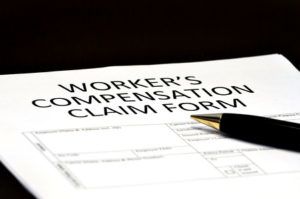 Workers' compensation benefits and Social Security Disability Benefits are two of the most commonly accessed and utilized forms of disability in America. However, it is important to understand that they are not mutually exclusive to each other. One can easily affect the other, and it often requires the guidance and support of an experienced attorney to receive the most from each.
What Are Workers' Compensation and Social Security Disability Insurance?
Workers' compensation is a type of insurance that provides wage replacement and medical benefits to an employee who suffers from an illness or injury as a result of his workplace environment. In exchange for this compensation, the employee must agree not to bring a lawsuit against his employer for the occurrence of the incident that led to illness or injury.
The Social Security Disability Insurance (SSDI) program also provides financial compensation to employees who sustained an injury or illness at work that has prevented them from returning to work. Employees can qualify for this form of disability if they have worked for at least 10 years, have a disability that qualifies for benefits, and can provide all of the proof and documentation required by the Social Security Administration.
Making the Most of SSDI and Workers' Comp Benefits
If you have become permanently and severely injured due to a workplace accident, you deserve financial compensation that will help you keep your life together and make up for the wages you can no longer earn. However, you are not able to collect the full amount of your workers' compensation benefits and the full amount of your SSDI benefits. State and federal laws actually limit the amount of money you can collect from workers' comp and SSDI since they are both considered government benefits.
According to the Social Security Administration, "If you receive workers' compensation or other public disability benefits, AND Social Security disability benefits, the total amount of these benefits cannot exceed 80 percent of your average current earnings before you became disabled." This means that if you qualify for both forms of disability, you will be best served by contacting Swaney Law Firm in St. Louis to receive professional help navigating the system. Attorney Swaney has more than 30 years of experience advocating for injured workers, so he can help you determine the best route to obtain the most compensation possible. Call Swaney Law Firm at (314) 310-8373 to learn more.