The Three Types of Benefits Provided Under Missouri Workers' Compensation Law
Feb. 15, 2020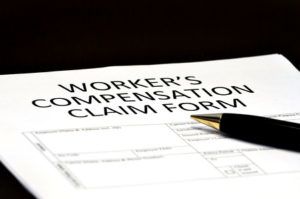 Workers' compensation law in Missouri is designed to protect employees who are injured on the job. With workers' compensation benefits, you do not have to worry about medical expenses or income while you are healing from your injury. However, these benefits can also sometimes be difficult to obtain depending on the situation. Here are the three types of benefits that you may be able to get with your workers' compensation case.
Medical Treatment
Your employer or their workers' compensation insurance company are legally required to provide you with necessary medical treatment, including physical therapy, if required, as well as any prescriptions and other expenses related to your medical condition. They can pay for this care directly with a contracted provider, which is the most common.
Temporary Income
If you are unable to perform your work duties and there are no alternative duties for you to perform, you may need to take time off from work while your injuries heal. If that is the case, you will be losing some income while you are laid up. Your employer is required to pay you for this time off so that you are not financially injured as well.
Disability Compensation
If your injury causes long-term unemployment or causes a permanent disability, you will be entitled to additional compensation from the employer or insurance company. In some cases there may also be punitive damages awarded if the case goes to court.
If you have been injured on the job, it is important that you get expert legal representation. It is sometimes difficult to prove workers' compensation cases in Missouri due to the "prevailing factor" rule applied, especially to occupational diseases. When you are injured on the job, contact us right away for a free consultation.