This Example of Workers' Compensation Fraud Landed Culprit in Hot Water
Dec. 20, 2016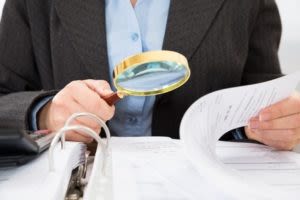 If a system is put in place with rule and regulations, it is unfortunately human nature to find a way to break those rules to make more money. Such is the case in workers' compensation, which experiences a high amount of fraud each year. Business owners and employees alike try to scam the system to either save money or earn unearned compensation, both of which are illegal. This recent headlines proves just what a terrible idea it is!
Orange County, Florida Man Caught After Ten Years
Ricardo Aponte of Orange County, Florida played the workers' compensation system for nearly a decade before the Department of Financial Services Division of Investigative and Forensic Services (DIFS) caught up with him. According to a release by DIFS, Aponte was arrested because "after the employer's insurance company raised suspicions that Aponte might be lying, DIFS insurance fraud detectives launched an investigation to verify the legitimacy of Aponte's claim and to learn more about his day-to-day activities."
Despite stating that he could not drive his truck or hold a job due to his injuries after being hit with rebar in 2007 and undergoing spinal fusion in 2008, investigators caught him driving his truck on more than one occasion. Even worse, his doctor formally cleared him for a desk job and stated that he could move without difficulty, but Aponte remained unemployed for almost 10 years. The insurance fraud investigation team did a very thorough job proving that Aponte's injuries are not legitimate, even placing side by side his own testimony about not being able to pick up a jug of milk with video of Aponte loading furniture outside of an Ikea.
Now, due to his lie, Aponte faces 30 years in prison and hundreds of thousands of dollars in fines. Clearly, workers' compensation is meant for those who deserve it, and those who play the system will eventually be caught.