Three Steps to Getting Fair Compensation in Your Workers' Compensation Claim
June 10, 2019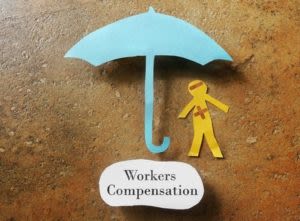 When you are injured on the job, it can lead to a lot of expenses and lost income, depending on the severity of your injuries and your personal situation. It is important that you are compensated for all of your losses and expenses. In order to make that happen, you need to follow these three steps for a successful claim.
Report Immediately
You should report your injury to your employer immediately. Report your workplace accident to the nearest supervisor or your immediate supervisor. Get any immediate first aid treatment that is necessary, then request to be sent to the workers' compensation-approved doctor. It is important that you are seen by a doctor, even if you think your injury is minor.
Follow Restrictions
The workers' compensation-approved doctor will issue restrictions and limitations based on your injuries. It is important that you follow these instructions completely, both at work and at home. You need to follow these restrictions to heal properly, but your case also depends on you following these restrictions. If you do not follow the restrictions, your employer could argue that your injuries are not as severe as you claim.
Hire an Attorney
Don't trust your employer or the insurance company to do the right thing. It is in both of their interests to pay out as little as possible. Instead, hire an attorney to represent you. If fair compensation cannot be negotiated, the attorney can prepare your case for court, if necessary.
If you have had a recent workplace injury and don't seem to be making progress on your workers' compensation claim, contact us today for a free consultation.