What Are the Most Common Occupational Illnesses?
Nov. 15, 2018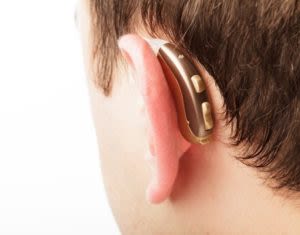 Most people associate workers' compensation insurance with workplace injuries, but don't forget that workers' compensation is also designed to accommodate illness and disease as well. Though an illness or disease doesn't develop as quickly or blatantly as a workplace injury, it is still a serious and relevant issue to understand.
There are many instances in which a disease or illness occurs as a direct result of a working environment. In these instances, workers receive the same coverage that they would for an injury. Are you at risk of any of the most common occupational illnesses?
What Is An Occupational Illness?
An occupational disease is any chronic ailment that occurs as a direct result of the workplace. It must be identified as more prevalent in a specific demographic of workers than in the general population.
As long as the disease is directly related to an employee's occupation, it can be claimed under the law of workers' compensation. This makes the employer responsible for trying to prove the illness came from a different source other than the workplace. Employees are able to receive financial compensation for medical care and lost wages during recovery.
Skin Diseases
A banker sitting at a desk most of his day may not be at high risk of obtaining a skin disease during his work hours, but mechanics, painters, cleaners, and construction workers certainly are. The chemicals used in those occupations, not to mention the dangerous UV rays from the sun that roofers and construction workers cope with, can all lead to skin problems like infections, rashes, and cancers. Eczema is the most common occupational skin disease.
Respiratory Problems
Any job in which the employee frequently inhales polluted air, like contractors who worked with asbestos insulation, makes respiratory problems a likely occupational disease. Lung cancer, asthma, and severe allergies are common impacts of unhealthy job sites.
Hearing Loss
Some jobs, such as construction and manufacturing, involve constant loud noises that are dangerous for the ears and make employees more susceptible to hearing loss. While earplugs can help, they aren't a perfect system, so employees can pursue workers' compensation for this disability as well.
If you are the victim of an occupational illness, it's important to have an experienced attorney on your side. Call (314) 310-8373 to schedule your consultation with Swaney Law Firm in St. Louis today.