What Should You Know About Social Security Disability Benefits in Missouri
July 22, 2018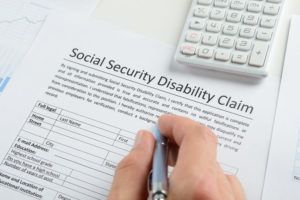 The Social Security Administration was created to provide financial support to those in need, but the system is under such high demand that it only approves a small fraction of the people who apply for disability benefits like SSDI. If you applied for Social Security Disability Insurance and received a denial letter, don't give up and assume all hope for financial support is lost.
Though denials are common, you can hire a Social Security attorney to navigate the legal system on your behalf and push for your application to be approved. Here is everything you should know about applying, appealing, and taking the next steps need to secure your disability benefits.
Requirements to Receive SSDI in Missouri
There are certain requirements you must meet in order to be eligible for Social Security disability insurance (SSDI). First, you must have worked a certain number of years at a job that required you to pay Social Security taxes known as FICA taxes. The exact number of years required depends on your age. In addition to meeting the minimum work length requirement, you also must be able to prove that you have a medical condition that meets the Social Security Administration's definition of a severe, long-term, and total disability. Severe back injury or vision loss are two conditions that can meet the SSA's definition of a disability.
Appealing for SSDI
Less than one-third of the disability applications submitted in Missouri are ultimately approved. This is frustrating, but fortunately a denial is not the end of the road if you truly do have a disability and are relying upon SSDI to meet your financial obligations.
Once you receive your initial denial, you have 60 days to ask for an appeal hearing before an Administrative Law Judge at an SSA Office of Disability Adjudication and Review. If your appeal is granted, you could wait longer than a year before the appeal is actually held. This process is tricky and requires the practiced hand of an attorney to navigate effectively.
If your SSDI claim is denied and you need to file an appeal, it is critical that you utilize the support and guidance of a Social Security disability attorney like Jeff Swaney at Swaney Law Firm in St. Louis, Missouri. Attorney Swaney has been serving the St. Louis area for more than 34 years and understands Social Security law inside and out. Call him at (314) 310-8373 to get more information and begin fighting for the disability insurance you need.