What Should You Know about Social Security Disability in Missouri?
Dec. 15, 2017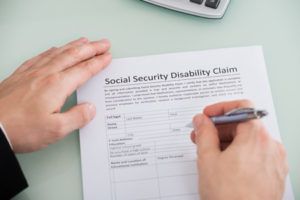 Of the nearly four million people living in Missouri, about five percent receive disability benefits from the Social Security Administration (SSA). If you are suffering from a disability that you believe should qualify you for disability benefits, there is a great deal of essential information you need to know before you begin the process. On the other hand, you may be one of the 70 percent of people who are denied during the disability application process, in which case you need to know how you can proceed to fight for what you deserve!
What Conditions Can Qualify For Disability?
The Social Security disability insurance (SSDI) program pays benefits to American citizens who cannot work due to a serious medical condition. Federal law outlines a strict definition of disability; the condition must be predicted to last more than one year or result in death. This is why SSDI does not offer partial or short-term disability payments like other programs. Issues that are most commonly approved as disabilities include severe neck or back injuries that limit mobility, mental and psychological conditions, injuries caused by strokes, conditions that cause loss of vision or hearing, cancer, and other illnesses involving internal organs.
What Is Required In the Application Process?
The Social Security Administration requires a long list of evidence and information in order to consider your request for SSDI. Your Social Security number, birth certificate, comprehensive medical information, names and doses of medications, summary of work history, and most recent W-2 Forms are just a few of the items you will need to attach to your SSDI application.
What If You Are Denied?
Up to 70 percent of applicants are denied SSDI when they first apply, and a full 80 percent are denied in the first round of appeals. This is frustrating, but it shouldn't scare you away from applying. If you have worked for many years and faithfully contributed your payroll taxes into the Social Security fund, you deserve to receive benefits once you become disabled. An experienced and qualified Social Security disability attorney can help you put together a solid case so that you have a successful hearing before a Social Security judge.
For residents of St. Louis, Missouri and surrounding areas, Attorney Jeff Swaney at Swaney Law Firm is the best person to trust. Attorney Swaney has spent decades fighting to help his clients secure the SSDI they need to support themselves in years to come. Call (314) 310-8373 now to schedule a consultation with Attorney Swaney and rest easy knowing you will have the disability support you need.