What to Do When You Are Denied Treatment for On The Job Injuries
March 15, 2019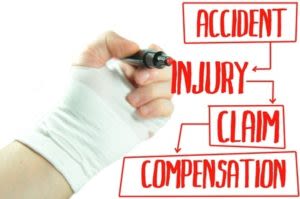 If you are injured on the job, you have the right to seek medical treatment for your injuries. Your employer is obligated to make sure that your wellbeing and needs are put before the needs of the company. This is why businesses are required to have worker's compensation insurance.
Yet often when people are injured on the job, their employer tells them to shake it off and get back to work. Many people suffer on the job injuries that are not treated right away. When injuries are left untreated and unattended, they can become worse. In some cases, they may even lead to disability.
When to Report On the Job Injuries
You should report an on the job injury to your immediate supervisor right after the injury occurs. Your employer should then treat your injuries and send you to an approved worker's compensation doctor to be examined. If your employer does not do this, it is still important to seek treatment.
Calling an Attorney
If your employer refuses to send you for a medical examination and treatment after your injury, you should contact an attorney immediately. A lawyer who is experienced in worker's compensation cases can best advise you as to the next steps to take to get your injuries treated and examined quickly. The attorney may advise you to seek medical treatment on your own while waiting for response from the employer.
We are experienced employment lawyers who understand the nuances of worker's compensation laws. Contact us today if you need help with your worker's compensation claim.