When Is It Best to Claim Social Security Early?
Sept. 15, 2018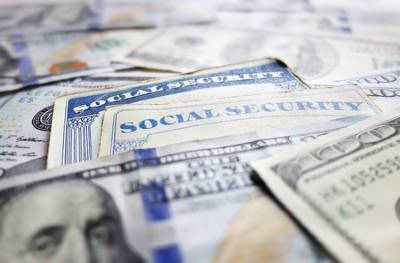 When it comes to your retirement, your Social Security income can make or break your financial security. The decision to collect Social Security should be carefully considered with an expert or attorney to make sure you get the most support possible. The bottom line? Social security is all about your timing. This guide will help you understand how to time your Social Security collection for maximum benefits.
Basic Facts About Social Security
There are four types of social security benefits available to citizens of the United States: retirement, disability, dependents, and survivors benefits. Retirement benefits are the type in question when discussing what age to claim Social Security.
In most cases, workers who have been employed for a certain number of years are eligible to claim their social security retirement benefits as early as 62. Full retirement age ranges between 65 and 67 based upon birthday.
The government encourages employees to continue working through full retirement age by permanently reducing Social Security benefits by a certain percentage if claimed between the age of 62 and full retirement age. The amount of your benefits can even increase permanently if you wait until age 70 to make your claim. However, there are specific situations in which claiming early and accepting the permanent decrease in benefits make the most sense.
Claim Early If You Are Chronically Sick
A chronic or deadly disease can surprise you at any time. If you are working with a shorter life expectancy, it makes sense to claim your Social Security retirement benefits early and use that money for medical care or to ensure your family is financially independent before your passing.
Claim Early If You Are Disabled
If you are one of the 9 million disabled Americans unable to work, you may already be collecting disability benefits from Social Security. If so, you are actually collecting that benefit from your Social Security retirement benefits! It makes more sense to claim your Social Security retirement early in order to prevent drawing it down, especially if it's your only source of income.
Claim Early if Nobody Else Depends On You
If you need extra income at the age of 62 and nobody else will need your Social Security benefits after you are gone, it could be wise to claim early. This is particularly true if you are single or the lower-earning person in your marriage.
Of course, there are also reasons to delay claiming until the age of 70. Talk to a lawyer and make the decision that will be best for you and your family. Call (314) 310-8373 to get the help of Attorney Swaney in St. Louis, Missouri and make a plan for your Social Security future.