When Work Injuries Lead to Permanent Disability
July 10, 2019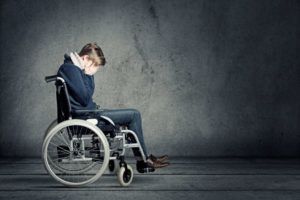 It is unfortunate, but sometimes work injuries can be so severe that they lead to permanent disability. When you are injured beyond being able to heal fully, it can affect many aspects of your life, including your ability to provide for yourself financially. If this has happened to you, you have certain rights to compensation and income. Here is what you need to know about work injuries that lead to disability.
Accommodations
If your disability does not prevent you from working altogether, your employer where the injury occurred must accommodate your physical restrictions or limitations in order for you to keep your job. If they are unable to do so because your limitations are too severe and no work duties can be performed, they must provide you with compensation for your lost income.
Loss of Career
Sometimes your permanent disability from a work injury causes you to have to change careers or stop working altogether. If you are able to work but need to be trained in a different career, you may be able to get compensation for your training and career change. If you are unable to work at all, you are entitled to compensation for your lost income.
Other Compensation
If your work injuries lead to permanent disability that affects your life in other ways, you may be entitled to additional compensation. You may be able to get compensation for added expenses of caring for children or the elderly if you are the primary caregiver and you are no longer able to meet your obligations. You may also be able to get compensation for pain and suffering.
If you have recently been injured on the job and it led to permanent disability, don't count on the company doing the right thing. Contact us today for more information about compensation you may be entitled to or to schedule a free consultation.