Why You Need to Act Quickly When Injured on the Job
Jan. 20, 2020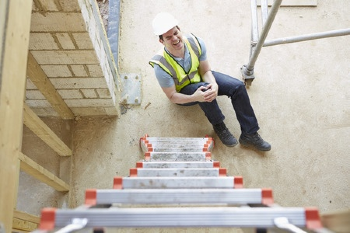 If you are injured while at work, your employer generally has a responsibility to make sure that you receive adequate medical treatment for your injuries, as well as compensate you for your lost wages while you are not able to work. Yet there are some situations in which it may be difficult to get the compensation and treatment that you deserve.
One of the biggest mistakes that people make in workers' compensation claims is waiting to take action. If you wait to report the incident, wait to get medical treatment, or wait to follow up with your claim, it can mean that you don't get the compensation and medical treatment that you need.
If you don't report an accident to your employer right when it happens, your employer can argue that your injury did not happen at work. The only way to make sure that you will have a successful workers' compensation claim is to report the injury right away to your immediate supervisor or a supervisor on site.
If you wait to get medical treatment, you may further injure yourself unnecessarily by trying to continue to work. Some people report the accident to their employer but feel that they are not seriously injured and opt not to go for immediate examination and treatment. This can be a mistake because the injury could become worse with continued motion. You may also put your claim at risk if you don't go to the doctor right away.
Finally, if you wait to follow up with your claim, it could delay your compensation indefinitely. If your employer and their insurance company do not swiftly complete your claim and cover your expenses and lost wages, you should follow up with an attorney to represent you and ensure you get the compensation that you deserve.