Why You Should Seek a Second Opinion for Work Injuries
Dec. 10, 2019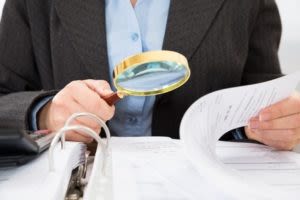 When you injure yourself on the job, your employer will likely send you to a doctor approved by the worker's compensation insurance and the company. This doctor can treat your injuries and make a diagnosis, as well as recommend restrictions. However, there are many reasons that you should get a second opinion for work-related injuries. Here are just a few.
Your Best Interests
The doctor hired by the company or worker's compensation insurance firm is on their payroll, and that means that they have your employer's interests in mind. This means that you may not get the aggressive treatment you need for your injury. It might also mean that your injury may be misdiagnosed as a more minor injury, and treated as such. In order to protect yourself and ensure you are getting appropriate care, it is important to get a second opinion.
Injuries Can Lead to a Disability
If injuries are not treated appropriately and appropriate measures are not taken to protect the injury from further damage, some injuries can lead to partial or permanent disability. You don't want to put that risk in the hands of just one doctor. It is much better to get a second opinion and additional treatment, especially if you suspect that your injury is worse than the worker's compensation doctor has diagnosed.
Protect Yourself
If your employer does not fulfill their obligations to you as an employee who has suffered an injury, you may have to take your employer to court to get full compensation for your injuries. If you do need to go to court, you want to have your own doctor or a third party doctor review your injury and the treatment that was given. This protects you so that you can get fair compensation and treatment.
If you have had a recent workplace injury and aren't sure if you're being treated fairly, contact us today to learn how we can help or to schedule your free consultation.