Workers' Compensation Fraud: What You Should Know
Aug. 10, 2018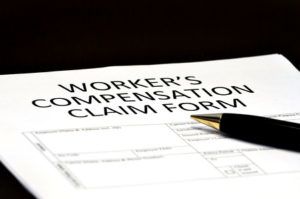 The workers' compensation system, also known as workers' comp, is designed to protect workers who are injured on the job. Construction workers who fall from a roof, factory workers injured by machinery, and painters who develop lung diseases are just a few examples.
Unfortunately, this positive system is often threatened by workers who commit fraud in order to gain additional benefits. Fraud is never worth the risks; it's much better to work with an attorney who can help you secure the full extent of your workers' comp benefits.
What is Workers' Compensation?
Workers' compensation is a form of insurance held by employers to provide financial support for employees who are injured on the job. By accepting workers' compensation money, employees agree not to pursue any legal recourse against their employers, even if the injury was the fault of the employer or company. The money provided by workers' comp is meant to cover lost wages and medical bills during recovery, so it is not intended to be a permanent form of financial compensation.
What Does Workers' Comp Fraud Look Like?
Many employees are tempted to fraud the workers' comp system because it provides them with free money. Many people claim they are too injured to work, but secretly begin a second job or open a business on the side while still collecting workers' comp money. Since working is forbidden while collecting workers' comp, these people are guilty of two illegal activities, and most are caught. Other employees simply fake injures altogether to enjoy a paid vacation.
What Are Punishments for Fraud?
Financial penalties and jail time are the most common punishments for workers' compensation fraud. For example, a California man who claimed to injure his left hand on the job was videotaped giving skydiving lessons and driving with full use of his left arm and hand. He was charged $52,000, imprisoned for five years, and forced to pay restitution for the benefits he stole.
If you have a workers' compensation issue that you can't handle alone, don't take any risks that could be interpreted as fraud. Instead, reach out to Swaney Law Firm, where Attorney Swaney has been serving St. Loudis for over 34 years. Call (314) 310-8373 to schedule your consultation today and learn more about your workers' compensation options.