Workers' Compensation Law: Requirements of Employees
Nov. 10, 2019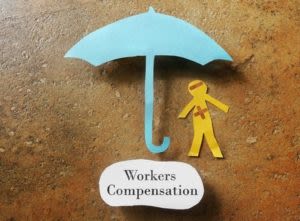 When you are injured on the job, your employer has a responsibility to see to your welfare as it relates to the injury, but workers' compensation law isn't just about the employer. As an employee, you have certain requirements, responsibilities, and expectations that you have to meet. Here's what you need to know.
Report Immediately
Any injury that happens on the job should be reported to the nearest on-site supervisor as soon as it happens. You should also report to your immediate supervisor if they were not present, as well as the human resources department if your company has one. If you wait to report your injury, you could be losing your right to compensation.
See an Approved Doctor
Even if you want to see your own doctor for a second opinion, you need to see a doctor approved by the company for your immediate treatment. This doctor will be the one to set any restrictions or limitations, including recommending any time off. It is also important that you follow any restrictions that the doctor places on you, both at work and at home.
Work as Directed
The doctor will determine what limitations or restrictions you have, such as needing to sit, not being able to lift, etc. It is up to the company to determine if they can give you any hours with those restrictions in place. If they are not able to give you tasks that you can do, they will need to give you paid time off. During this time off, it is of the utmost importance that you still follow the limitations placed on you by the doctor.
If you have been injured on the job and need help, contact us today for more information or to schedule your consultation.