Workers' Compensation Law: Requirements of Employers
Oct. 20, 2019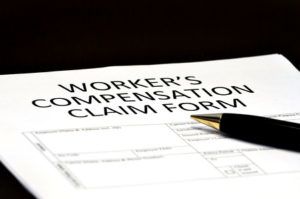 You probably know that your employer is required to cover the costs of your injuries if you are hurt on the job, but do you really know what that means? There are a lot of requirements of employers when it comes to workplace injuries and workers' compensation. It is important to know these requirements, so that you can protect yourself and get help if your employer doesn't comply. Here's what you need to know.
Who Has to Have Insurance?
It can be difficult to know if your employer has workers' compensation insurance or not if you are not familiar with the law or the area. Different states have different rules for when an employer must have workers' compensation insurance. As a general rule, any employer in Missouri that employs five or more people must have this insurance. There are some exceptions, such as farm laborers, domestic servants, real estate agents, and volunteers of nonprofit organizations. If your employer doesn't have workers' compensation insurance, either legally or illegally, and they refuse to pay for your injuries, you will have to file a lawsuit.
Providing Claim Forms
When you are injured on the job, your employer has 24 hours to supply you with a workers' compensation claim form. With this, they must also provide written information about your rights as an employee, the process of the claim, and the next steps you need to take, if any. The employer must also allow you to seek treatment, even if your shift is not over, and pay for that treatment. This should be done immediately or within 24 hours of the injury.
If you have been injured on the job and your employer did not meet these requirements, you may have a case to take them to court. Contact us today for more information or to schedule a free consultation.