You've Been Injured in an Accident: How to Handle Your Personal Injury Case
Feb. 19, 2018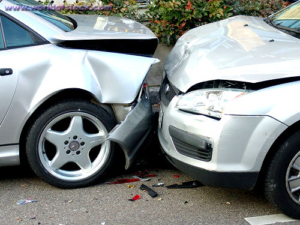 The world is a risky place, even during your daily routine of driving to work and filling up at the gas station. You never know when you will suddenly and unexpectedly suffer an injury due to the negligence of another person or company.
Fortunately, our legal system provides methods of recourse for personal injury victims who need to pursue financial compensation from the negligent person or party that led to their trauma. If you have endured trauma due to the mistakes of others, you should not have to worry about paying your medical bills and affording groceries on only a portion of your normal wages. By collecting evidence and working with the right personal injury attorney, you can be awarded compensation to cover all of your expenses and make recovery much easier.
Collect and Organize Your Evidence With Precision
Though you may know exactly how your injury has impacted your life, an insurance company or court of law will not simply take you at your word. It is critical that from the second your injury occurs, you or the people around you meticulously collect evidence to help prove exactly how and why you suffered.
This may include medical records, statements from witnesses, photographs, correspondence from employers to prove lost wages, financial statements, medical and prescription bills, and doctor's' notes. The more you have to support your claims, the better!
Find the Right Personal Injury Attorney
Insurance companies are infamous for offering low settlements in an effort to keep more money in their own pockets. This may not be a problem if your injury was minor and you don't need much back from the insurance company, but if your injury has dumped your life upside down, made it impossible for you to work, and ruined your credit report with medical bills, you deserve more than your insurance company will offer.
Hiring a qualified attorney is the key to obtaining the best financial compensation. A lawyer like Attorney Swaney at Swaney Law Firm in St. Louis, Missouri will help you retain far more money in your settlement than you would by negotiating independently with the insurance company. Attorney Swaney has been serving personal injury victims in St. Louis for more than 34 years, so he possesses the insight and skill to take on greedy insurance companies and fight for your claim in court.
Call (314) 310-8373 to schedule a consultation with Attorney Swaney today. You can recover compensation for property damage, medical bills, lost wages, and pain and suffering in order to put your life back on track.