You Were Involved In a Tractor Trailer Accident: What Now?
Aug. 20, 2018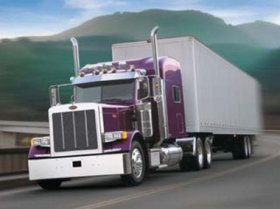 You don't have to look far down the road to spot huge 18-wheeler trucks speeding past smaller, more vulnerable cars. Though many regulations are in place to make tractor trailers as safe as possible, the reality is that a tractor trailer accident puts dozens of lives at risk.
If you were involved in an accident with an 18-wheeler, you should seek legal representation immediately. Tractor trailer accidents cannot be handled like normal car crashes and usually require a lawyer to properly seek the compensation you deserve.
What Caused the Crash?
The potential causes of a tractor trailer accident are more varied than standard vehicle-to-vehicle accidents. Tractor trailers have poorer braking ability, reduced maneuverability, and potentially flammable, explosive, or hazardous cargo that can transform an accident from awful into horrifying. Since the causes of a tractor trailer accident are so unique, a lawyer is the best person to assess the situation and know how to move forward.
Select the Right Defendants
Who is responsible for your tractor trailer accident? Unlike car crashes, which typically are only the responsibility of the driver, tractor trailer accidents might also involve the truck company, government officials, and other business entities such as the company that manufactured the truck's parts or provided maintenance services. If all of the defendants are not included at the beginning of the lawsuit, they may not be added later. Only your attorney can properly evaluate the situation to make the best judgment calls.
Prepare to Prove Fault
Since tractor trailer accidents are unfortunately common, trucking companies and their insurance providers keep investigators and attorneys on standby to respond to each accident and pending lawsuit. It takes an attorney to fight these powers and cut through their defenses.
Your attorney knows exactly how to collect the evidence necessary to prove that you were a victim of a negligent truck driver or company. This will give you the power and leverage to pursue the financial compensation you deserve for your damages.
For more help, reach out to Swaney Law Firm, where Attorney Swaney has been serving St. Louis for over 34 years. Call (314) 310-8373 to schedule your consultation today and learn more about your truck accident options.