Your Guide to Handling a Motorcycle Accident
May 11, 2017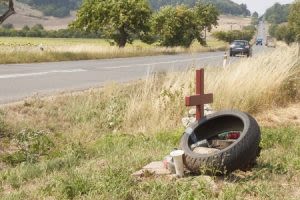 Motorcycle safety is an enormous issue around the country. Thousands of bikers lose their lives every year to roadway accidents, especially in collisions with larger motor vehicles. Many motorcycle advocates and legislators have launched campaigns and passed laws to protect motorcyclists and encourage safety on the road, but accidents do still occur. If you become involved in a motorcycle accident as the motorcycle rider, these tips will prevent you from making the situation even worse.
Be Sure to Call the Police and Get Checked Out
In order to give yourself the maximum legal protections after a crash, you need to play by all of the rules. This means you need to involve the police immediately and accept medical attention. Assuming that you were following all of the laws of the road when your crash occurred, you may very well be able to pursue a personal injury lawsuit against the driver who crashed into you. However, you limit your chances of winning your personal injury case if you try to wiggle your way out of the procedures that are expected of you after an accident. Call the police to obtain an official police report and accept medical attention so that you have proof of professional medical notes indicating your injuries. These documents will prove very helpful in court.
Don't Skip Future Appointments
Most motorcycle crashes, even minor accidents, cause injury to the motorcycle driver due to the vulnerability created by the nature of a motorcycle. Chances are you will have follow up appointments with your doctor so he can monitor your progress, examine you for any addition problems, and ensure that your injuries are healing. If you skip these appointments, you not only lose the opportunity for valuable medical records that could be used in court, but you also damage your credibility by making it appear like you don't have any significant health concerns. The person you take to court can (and will!) use this against you, so don't give them unnecessary ammunition.
Call a Personal Injury Lawyer Immediately
Motorcycle and car accident cases are complex, and it will be difficult to navigate all of the legal technicalities on your own. An experienced St. Louis personal injury attorney like Jeff Swaney at Swaney Law Firm will guide you through the legal process and give you your best chances of obtaining compensation. Attorney Swaney has been serving the St. Louis area since 1984, so he understands the complicated legal system better than anyone. Give him a call today at (314) 310-8373 to get the support you need.